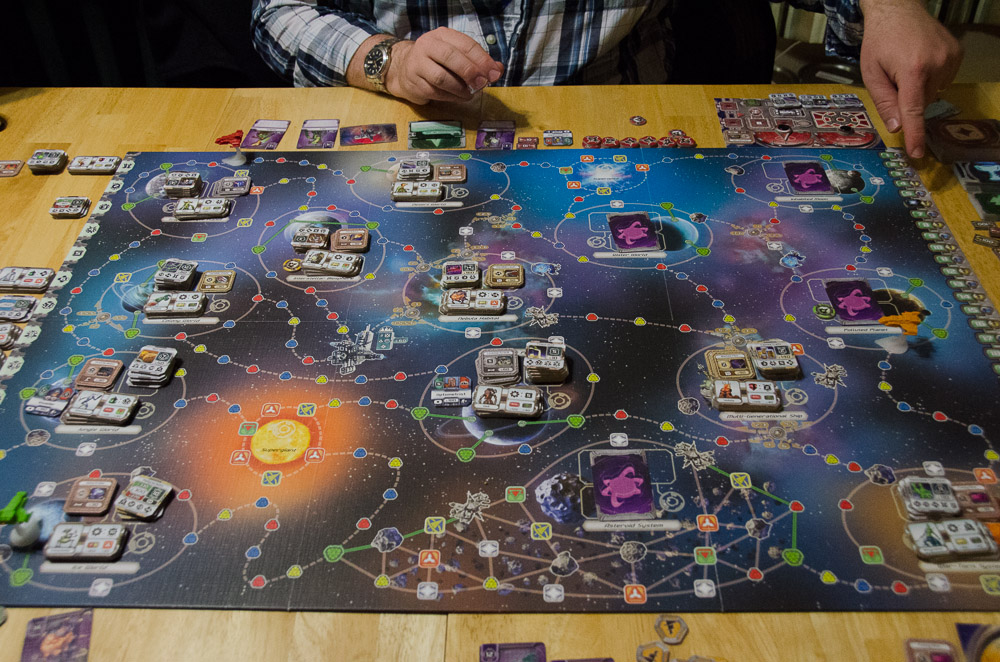 Merchant of Venus koristi mnogo različitih elemenata koji zajedno tvore jednu jako zanimljivu cijelinu. Igrači preuzimaju uloge svemirskih trgovaca koji putuju svojim brodovima diljem trgovačkih ruta dok otkrivaju nove planete s kojima mogu trgovati.
Nakon što igrači počnu zarađivati tako što dostavljaju traženu robu diljem svemira, svoj novac mogu potrošiti na nove brodove i bolju opremu (oklope, lasere, motore, itd…) te graditi vlastite svemirske stanice (koje ubrzavaju trgovinu) i tvornice (koje prave bolje proizvode). Igrač koji prvi skupi određenu svotu novca (1000 ili više dolara) te dobru kombinaciju stanica i tvornica pobjeđuje.
Za izdanje Merchant of Venus iz 2012. Fantasy Flight Gamesa tvrtka je obećala "da će igra ostati u duhu originala što se tiče mehanike, no kozmetički će biti potpuno dograđena." S time u vidu, broj igrača je smanjen sa 6 (u izdanju Avalon Hilla) na četiri, a u igri su to Ljudi, Whynom, Qossuth i Eeepeeep.